Nissan Commercial Vehicles & Fleet Program
We have all the details you need about commercial and fleet sales at M'Lady Nissan. Select the fleet you are interested in, and then come see an expert today for more information. No matter which Nissan you choose for your business, it is an exquisite choice.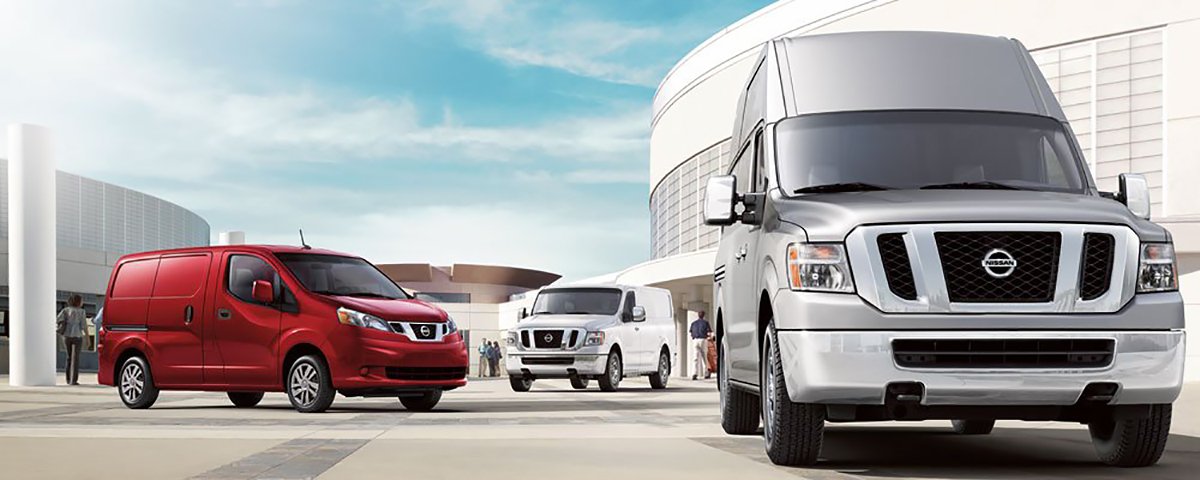 Enrollment Details
To enroll for fleet sales, applicants are required to complete an NNA application, so they can receive an NNA number. This essentially categorizes the business you have. You also have the option to apply through an electronic funds transfer form.
Eligibility
Applicants have to register their NNA vehicles under their company name and meet a five-vehicle minimum requirement in the first order. After receiving an NNA Fleet Certification, applicants can place a fleet order. Keep in mind that if your business is a professional driving school, among public utilities, or a government agency, then there is no minimum for order placement.
Qualifying Models
Most models qualify for the fleet program, giving you a great selection to choose from. Ask a sales team member to see if the vehicles you are interested in qualify for the program. If we're allowed to make recommendations, might we select these models:
NV Cargo Lineup: There are several different NV Cargo Van options available in different configurations to meet your needs and budget. Choose from among the NV1500, NV2500, NV3500, or NV200 Compact Cargo.
NV Passenger: Nissan's lineup of NV vans is not just for cargo. The automaker also provides a passenger configuration with seating for up to 12 people.
Nissan Altima: The popular Nissan Altima is an affordable and sophisticated sedan with seating for five.
Nissan Frontier: The Nissan Frontier can hold up to five passengers in addition to providing plenty of power, room for cargo, and towing capacity.
You have a large selection of models to choose from. Just ask for more details.
Fleet Sales at M'Lady Nissan
Here at M'Lady Nissan, we have plenty of commercial models to select from for your business. Just follow the steps above as well as the eligibility requirements, and you will be on your way to stunning Nissan vehicles you can depend on for many years to come. Contact us online if you have any questions about the program, the vehicles themselves, or financing options, and we will be happy to assist you.
---
CONFIDENCE COMES STANDARD
A lot goes into making sure our vans are some of the toughest on the road. That's why we have the confidence to back the entire NV lineup with America's Best Commercial Van Limited Warranty.
---

---